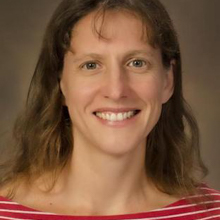 Job Title(s)
Associate Professor,
Epidemiology and Biostatistics Department
E-mail
heidibrown@arizona.edu
Dr. Brown is an interdisciplinary research scientist investigating the effects of environmental factors on disease risk. Her research centers on not only elucidating why disease exists in the places it does but also how it spreads to and establishes in new locations. She is drawn to public health because of the scientific challenge in understanding the complexities of disease transmission but also because the field has a long history of working alongside practitioners and policy planners to bring about change, both aspects of which are reflected in her work. Since 2015, Dr Brown and her Building Resilience Against Climate Effects (BRACE) team has coordinated yearly reports on the Arizona county pilot projects to the Center for Disease Control and Prevention BRACE national program. These yearly reports consist of information gathering on key metrics for each pilot project, synthesizing the results, and providing a summary report to the agency. Results and information from the pilot projects are collected through a data management system over the course of the year to facilitate easier reporting. In addition to information management for yearly reports, the University team also provides technical assistance and project coordination throughout the duration of the county projects. The University team helps coordinate climate and health projects related to vector-borne diseases (Pinal County), extreme heat and heat-related illness (Pinal County, Pima County), and strategic planning initiatives involving local stakeholder networks (Maricopa County).